Eastside senator is leading on tax reform and protecting immigrants
Fuse Washington named Sen. Lisa Wellman (D-Mercer Island) as the "Legislator of the Week" for her efforts to protect immigrants and balance our tax code.
"Our immigrant friends, neighbors, and family members are facing unprecedented attacks from the Trump administration," said Fuse Campaign Director Jamielyn Wheeler. "Sen. Lisa Wellman is doing invaluable work to protect immigrants and keep Washington working."
Sen. Wellman is the prime sponsor of SB 5497, the Senate version of the Keep Washington Working Act. This legislation would protect our communities and our economy by getting local governments out of the business of federal immigration enforcement. This important bill would prohibit local law enforcement from questioning individuals about their immigration status, notifying ICE that a noncitizen is in custody, and detaining someone for civil immigration enforcement.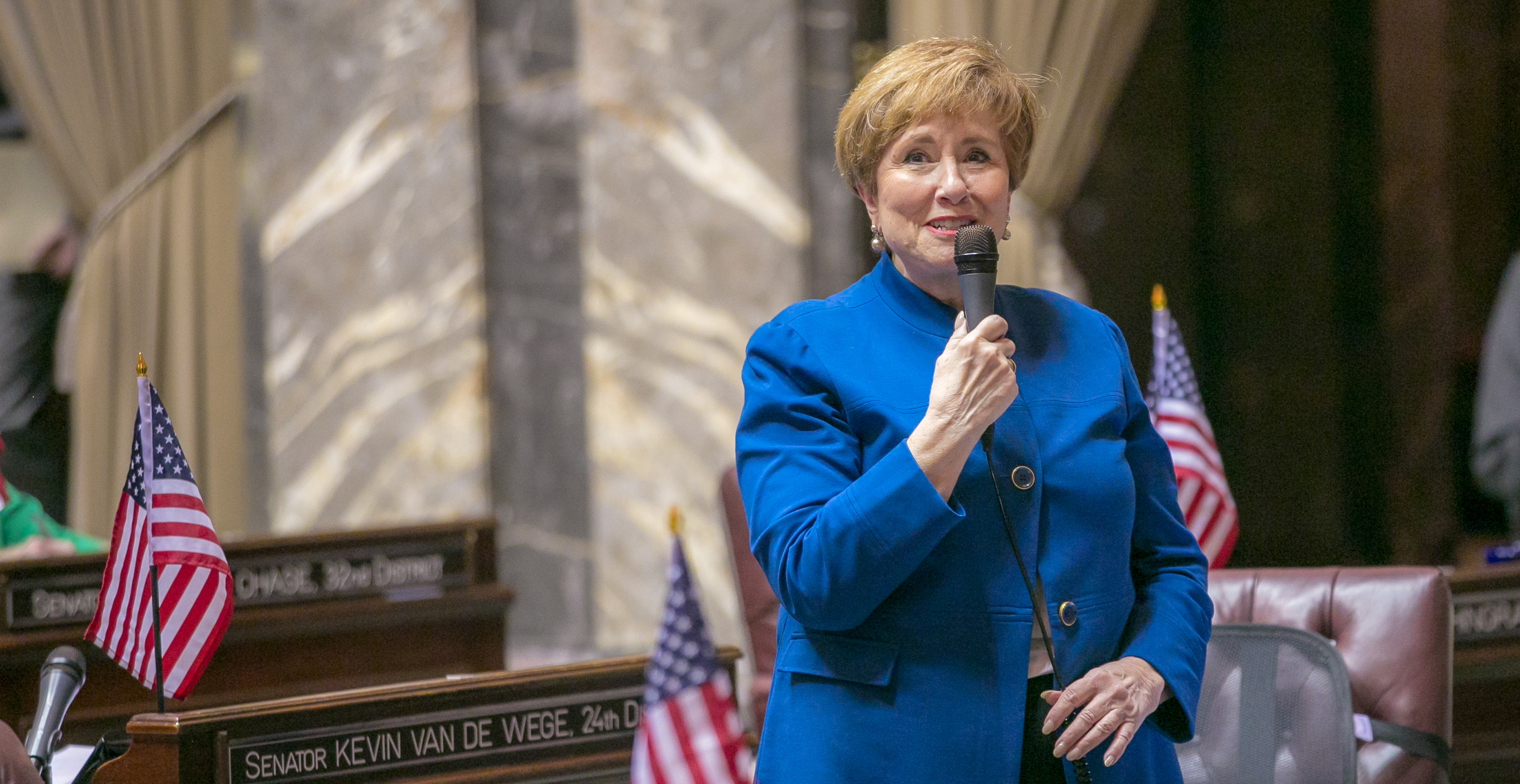 "Nearly one million Washingtonians – one in every seven people in this state – are immigrants," continued Wheeler. "In every city across Washington, immigrants contribute to the well-being and livelihood of our state. "We must protect our friends and neighbors from harassment for our communities to be thrive."

Wellman has also provided crucial support for ending the tax break on capital gains in Washington. Taxing the profits from the sale of stocks and bonds is a necessary step toward balancing our state's tax code, which is the most regressive in the country.
Previous winners of the "Legislator of the Week" award include Rep. Debra Lekanoff (D-Bow) for her work to protect Puget Sound and Sen. Joe Nguyen (D-White Center) for his work to balance our tax code.
Fuse Washington is the state's largest progressive advocacy organization - people creating change online, on the ground, and on issues that matter most. Learn more at www.FuseWashington.org