UPDATE: UW President Ana Marie Cauce has responded to the overwhelming number of UW students, staff, faculty, and Fuse members who sent letters demanding an end to the contract with Starbucks. You can read her official response, which sidesteps the concerns community members have voiced about the proven, illegal union busting activity by Starbucks executives. President Cauce instead emphasizes positive platitudes about the corporation's "relationship" with UW administration. 
The University of Washington faces a decision; live their own stated values of holding their suppliers to the standards of the Universal Declaration of Human Rights or re-sign their contract with the union-busting coffee corporation, Starbucks, when it expires on June 30.
For two years, Starbucks has carried out a scorched-earth union busting campaign against workers coming together for better working conditions, affordable benefits, and to be paid a fair return on their work.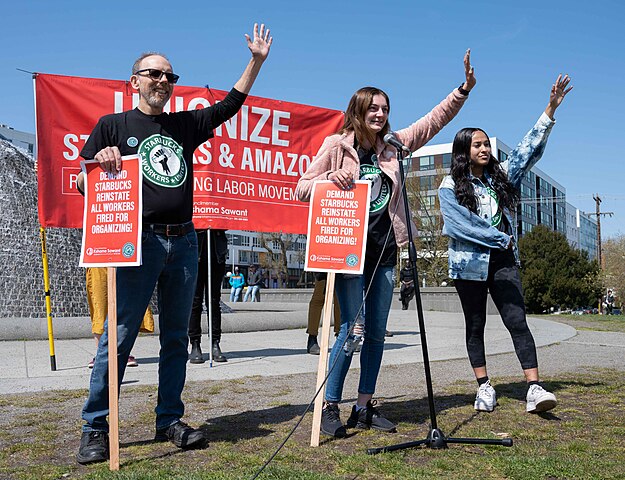 While stores across Washington, and the country, continue to vote to unionize, Starbucks executives have refused to negotiate contracts with any unions. They've instead responded by closing unionized stores citing bogus "safety" concerns, or by threatening workers with termination, fewer benefits, and cut wages. These actions are, to put it plainly, illegal.
In the United States, our freedom to organize and have a voice in the workplace is protected by our first amendment right to assembly. Though corporations aren't allowed to interfere with those freedoms, Starbucks has gotten away with interfering in over 100 cases. The national department tasked with regulating worker protections, the National Labor Relations Board, has filed 17 cases against Starbucks for their violations.
Judges have ruled against Starbucks in 16 of those 17 cases, which come from across the country, revealing a coordinated plan by the corporation to violate these protections.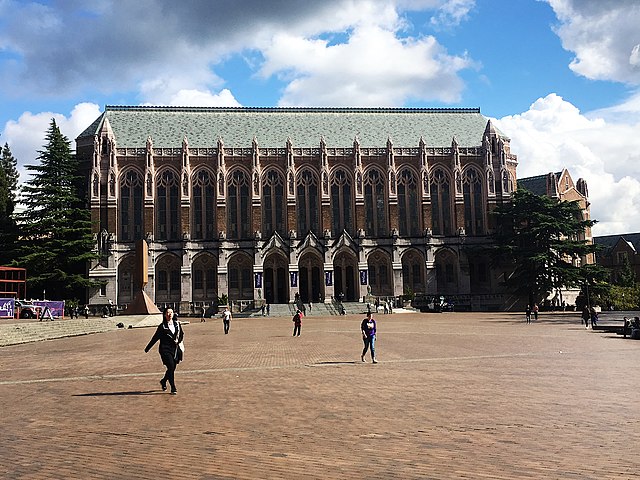 Here at home, our own University of Washington is presently rewarding the union busting of Starbucks by contracting with them to be the exclusive coffee provider for the campus. 
This runs counter to the UW's own stated values, outlined in the school's Supplier Corporate Social Responsibility Code of Conduct document which explicitly states that a contractor will not violate their employees' "Freedom of Association and Collective Bargaining." Every single example given of a violation, Starbucks executives have been found guilty of.
UW students, staff, and faculty have pushed back on this failure of UW to live their values, calling on the school to renew the contract with a different coffee supplier once Starbucks' contract expires on June 30, 2023.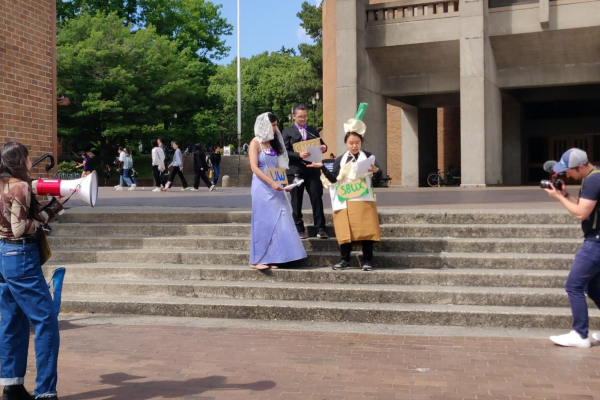 Students, along with union members of SEIU 775 and Starbucks Workers United, staged a mock marriage between the UW administration and Starbucks executives on the steps of UW's Red Square on May 31 to protest the contract and call on UW President Ana Marie Cauce to dissolve their relationship with Starbucks.
We're coming together to hold Starbucks accountable and pressure UW to live it's values by demanding that President Cauce sign a new contract with a supplier who values their workers. Join us by sending your message before June 30 to tell them that UW should partner with a coffee provider who respects our freedom to have a voice in the workplace, and we should have coffee without the disgusting taste of union busting in it!