No matter where you live or work, everyone deserves access to safe abortion care and the freedom to make the decisions that are right for their families. But the U.S. Supreme Court's draft decision overturning Roe v. Wade would strip away our freedom and put the lives of pregnant people in jeopardy.
While Washington is a safe haven for abortion care access, Republican legislators in our state would quickly roll back those protections if they gained power.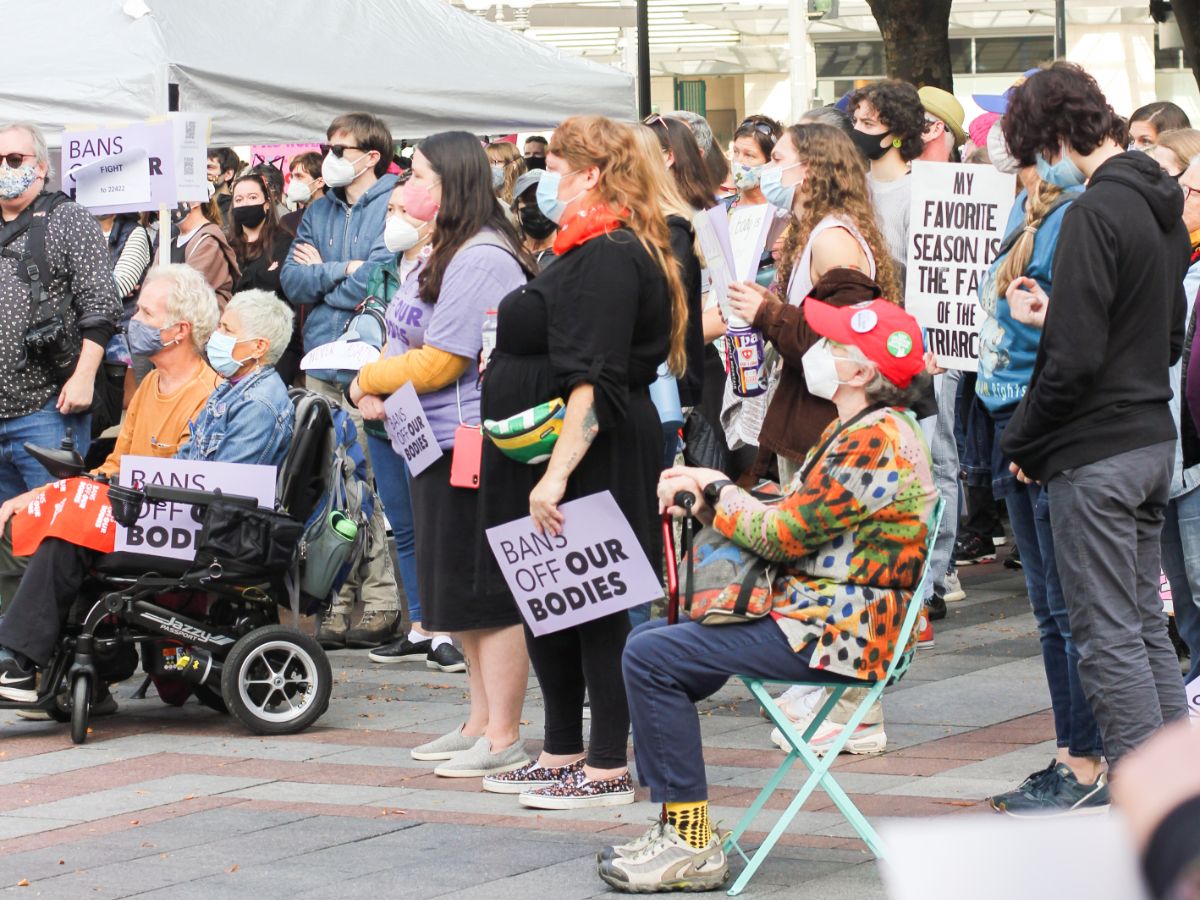 Republican Attacks on Abortion Access
Washington state Republicans have introduced at least 40 bills since 2016 to undermine reproductive freedom. These bills run the spectrum from outright abortion bans to defunding abortion care clinics and attempting to force anti-choice ideology onto reproductive health care workers and their patients.
Here are some of these anti-choice bills over the past few years and the extreme legislators who sponsored them:
15 Week Abortion Ban
Republican Rep Jesse Young R-26 introduced House Bill 2121 just a few months ago that would ban abortion in Washington state at 15 weeks, or only 10 weeks after most people even discover that they're pregnant! This bill was based on so-called "heartbeat bills" around the country that were authored by national Republican anti-abortion groups.
Ban on All Non-Emergency Abortions
Luanne Van Werven, Republican representative from Whatcom County, sponsored House Bill 2754 to ban state funding for abortions for any reason other than saving the parent's life. No exceptions, just a complete violation of our right to abortion care.
Total Abortion Ban
Unsurprisingly, one of the most extreme anti-choice bills was created by Washington's most extreme former lawmaker, Republican Matt Shea. House Bill 2154, co-sponsored by Jesse Young, would have declared every fertilized clump of cells to be a full human being, negating the rights of any pregnant person to make their own decisions about their body.
Declaring Pro-Choice a Religion
House Bill 2935 was sponsored by 8th district Republican Rep. Brad Klippert in 2020, and is a masterclass in gaslighting and bad faith arguments. It simultaneously claims that supporting abortion access is a religion, and that so long as any single person in any district in Washington personally opposes abortion, it would be unconstitutional to fund it.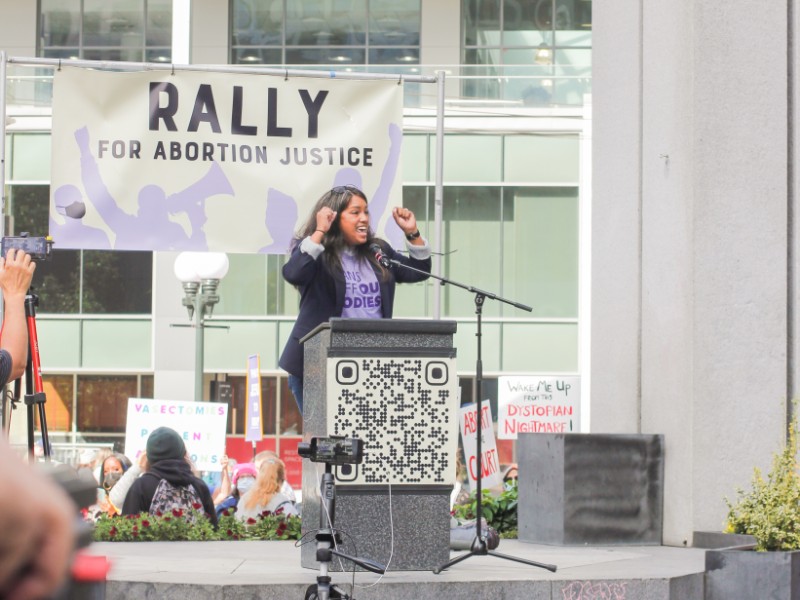 Taking Action, Protecting Access
This legislative assault by Washington Republican legislators is just one of the reasons why we participated in the Bans Off Our Bodies National Day of Action this past Saturday. Across Washington, people took to the streets to show their support for safe, legal and accessible abortion care.
Join our movement today to learn how you can fight back alongside us!