It felt like the whole country was holding its breath this year, waiting to see if Trump's hard-right contingent would continue to erode our democracy. It was so awesome to see voters support progressive candidates across the state and country and reject the MAGA Republican lies and conspiracy theories.

Results are still coming in, but we're excited to share some of election night's biggest wins across the state. And even more importantly, we're excited to celebrate YOU! Without your contributions, your time on phonebanks and canvassing, voting and encouraging your friends and family to vote, we would not have reached the 57% turnout we anticipate across the state.
Strong leads in the 3rd and 8th Congressional Districts
We're thrilled that both Rep. Kim Schrier and Marie Gluesenkamp Perez are well-positioned to defeat their MAGA Republican opponents. These two races were our top priorities this year. Fuse invested nearly $1.6 million into persuasion and GOTV campaigns in the 3rd and 8th Districts. We organized our partners and utilized every part of our organization to educate voters about how dangerous Matt Larkin and Joe Kent would be in office.
Our incredible in-house creative team of Reiny, Meg, and Isabel produced several television ads that ran heavily across the district on cable, YouTube, and social media. They empowered residents of the 3rd Congressional District to speak in their own words on how important democracy and reproductive rights were to them. We reached over 18 million—that's not a typo—impressions on our local ads in the two districts, several with over 80% of viewers watching the complete ad.

We joined SEIU 775 to making over 24,000 calls to the 3rd and 8th Congressional Districts, as well as several legislative districts. Our fellowship program had 5 student organizers across the 8th Congressional District who organized their peers on university and community college campuses. Fellows worked with professors to send email reminders to students about voting, attended classes to urge students to turn in their ballots, and organized ballot parties. You can read more about our amazing fellows below!
Our Progressive Voters Guide just keeps growing
Our Progressive Voters Guide (PVG) reached new heights this year. We are officially running guides in eight states, teaming up with our progressive partner organizations in each state to pair local political expertise with our successful tech infrastructure. Overall, we saw 170,000 voters use our guide in Washington - one out of every 14 people who cast a ballot - and reached more than 1 million voters across the country. You may also have noticed that the guide is longer and more comprehensive than ever before, which came in response to your requests in our annual member survey last year. Thanks to Stephanie and Alex for their tireless work researching more than 600 candidates and ballot measures this year!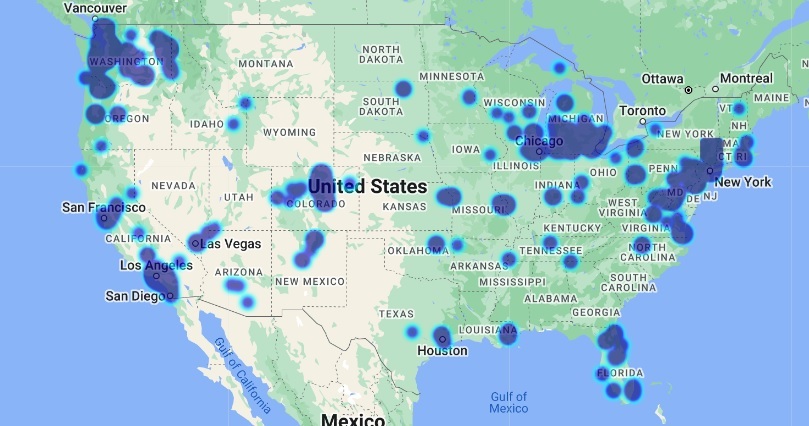 Big wins in Spokane County
This year's races in Spokane featured several solid progressive candidates, but also a lineup of moderate Republicans vs. MAGA candidates. We're happy to report Spokane progressives turned out big this year to elect Chris Jordan, Amber Waldreff, and Mary Kuney to the county council and defeat an election denier challenging Vicky Dalton for county auditor!

Our Eastern Washington Director, Jim Dawson, ran an extensive Get Out The Vote campaign to reach 25,000 infrequent progressive voters through textbanking, phonebanking, direct mail, and more. We also executed a comprehensive persuasion campaign online, on TV, and through the mail to tens of thousands of swing voters in the county.

This campaign was the culmination of over a year of power building that started with organizing support for the county redistricting commission to create five fair and competitive county commission districts.
Shout out to our amazing organizing fellows!
We want to give a special shoutout to our Fuse Fellows this year! Our fellow, Steven, attended over 20 different classes at Central Washington University in the 8th District and held a debate watch party where he printed out ballots for students and made sure every eligible student was registered to vote. Our fellow, Waylon, held a ballot party at Green River Community College where Senator Clair Wilson came to speak and where he registered 20 students to vote for the first time. Our Organizing Director Jeanina Messerly and Senior Campaign Organizer Alisa Lee supported and mentored our fellows as they held ballot parties and canvassed students on their campuses all the way through election day.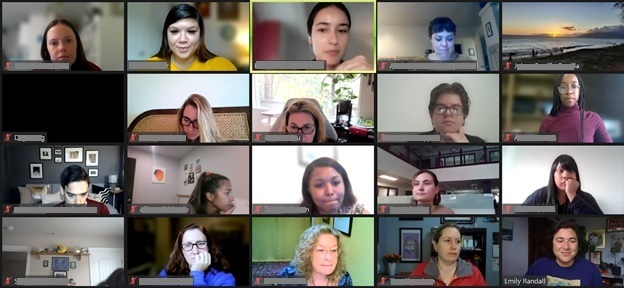 Defending our majorities in Olympia
At the beginning of the year, several Democratic incumbents were considered vulnerable to Republican challengers, especially in purple districts. We're pleased that nearly all of them won or are ahead of their challengers from the right! In particular, we'd like to congratulate Sen. Emily Randall for successfully defending her seat against MAGA Republican Jesse Young. We're also excited to work with the newly-elected progressives across the state, including Darya Farivar, Chipalo Street, Chris Stearns, Joe Timmons, Claudia Kaufmann, and many more!
Electing two Fuse Board members to the state Legislature
We are very proud to congratulate two Fuse board members who won their state House races! Julia Reed won a House seat in the 36th Legislative District (Queen Anne), and Sharlett Mena is a new House member in the 29th Legislative District (Tacoma).

In a year when many pundits predicted doom, we're thrilled that we're poised to expand our majorities in Olympia next year.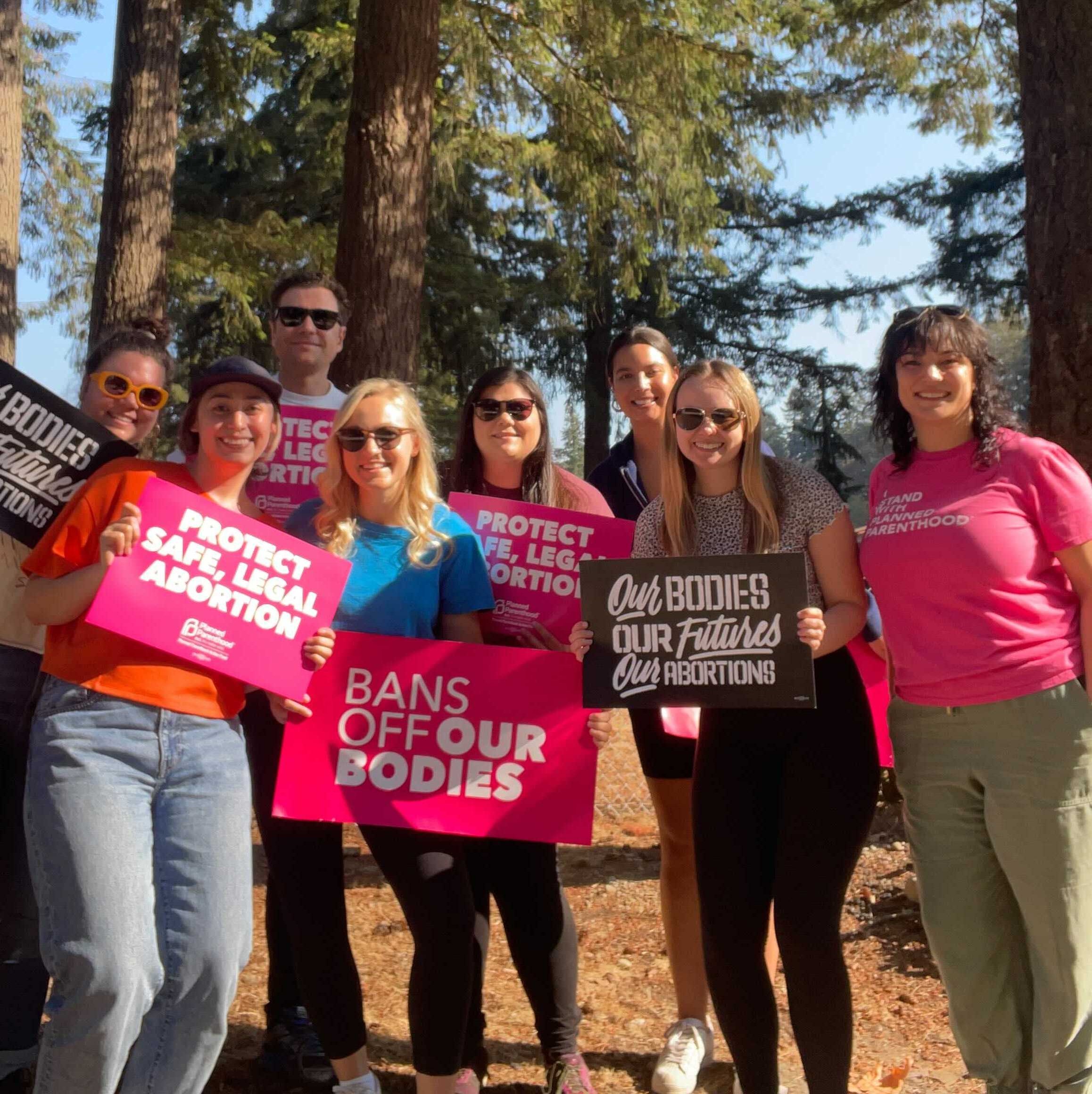 What's next?
Tuesday was nothing short of amazing. While we celebrate wins across the states, we're also pivoting quickly to ensure we turn these electoral wins into meaningful policy changes.

Many Washingtonians sleep on how important our legislative session is, but that's where all the hard work of elections gets funneled into laws that improve our lives. We'll continue our efforts to fight for economic justice and progressive tax reform, to promote clean energy and expand access to health care. We'll also continue expanding voting rights and strengthen our democracy, which is more important than ever before given Republican efforts to overturn elections and make it harder to vote.

We need your help to make all this happen! Together, we can hold our newly elected legislators accountable for enacting the bold progressive reforms our communities need. Subscribe to the Fuse list today and we'll send you action alerts when critical bills on reproductive freedom, climate action, and more are up for a vote in the state Legislature this winter!