Since the 2016 election, tens of millions of Americans have hit the streets to stand up for our rights. From the Families Belong Together immigration protests to the March For Our Lives rallies and countless other resistance actions, progressives are showing up like never before. 
Here at Fuse, we've made registering new voters the cornerstone of our 2018 strategy so that every one of these newly engaged activists can make their voice heard at the ballot box this November. We've grown our staff and expanded the reach of our organizing program this year to meet the record interest in getting involved. In just the next two weeks, Fuse staff will be on the ground hosting voter registration events in Bellevue, Federal Way, Des Moines, Auburn, Issaquah, Spokane, Walla Walla, Wenatchee, Ellensburg, Cheney, and more! We're leaving no stone unturned in our efforts to expand the electorate in 2018. 
 
On Monday, we had our biggest single day yet. Our team registered 80 students to vote on the first day of fall classes at Bellevue College!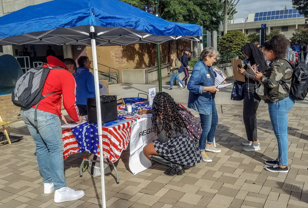 Across the state, we've already registered more than 2,000 new voters and the pace is picking up as we get closer to the deadline.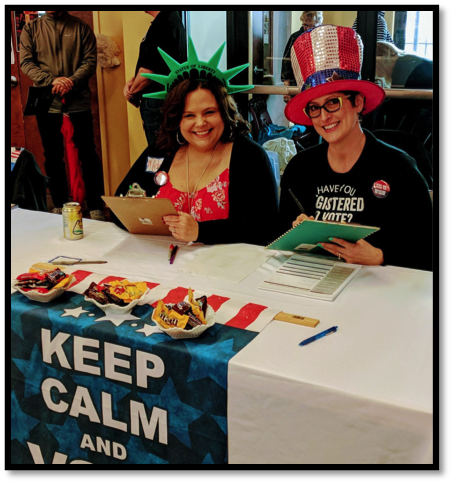 The energy around our voter registration efforts is contagious and so many first-time volunteers are joining our efforts. In East King County, we've seen no shortage of youth volunteers who are eager to help register their friends and family. For many of our youth volunteers, this upcoming election will be their first time participating in a general election.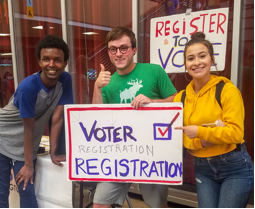 The deadline to register for the November General Election via online and mail-in is October 8. With less than three weeks to go, we are putting in a tremendous amount of resources to reach new voters to remind them that our democracy is strongest when everyone participates.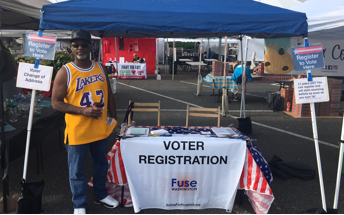 Fuse organizers are out in the field every day with a crew of volunteers ready to help voters to update their voter registration at local farmer markets, concerts, community events, and even on college campuses.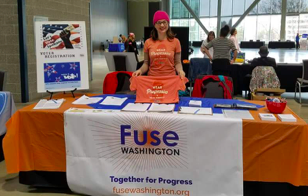 Interested in supporting our voter registration efforts? Send us a message at info@fusewashington.org!