Fuse has released its endorsements ahead of the 2019 primary election.  Fuse's criteria for endorsements include:
Supporting candidates who have outstanding leadership qualities and will fight for working people, a healthy environment, and a better future for our children.
Supporting women, people of color, young people, and LGBTQ candidates running for office.
Supporting strong progressive candidates in competitive primaries against more conservative opponents.
Supporting progressives in races where the balance of power in the elected body is at stake and where Fuse efforts could help gain or protect a progressive majority.
With an email list of nearly 100,000 people and hundreds of thousands of Washingtonians using the Progressive Voters Guide, Fuse will educate voters about these candidates in the 2019 primary election. These candidates will also be included in Fuse's Progressive Voters Guide.
Jeremy Barksdale for Bellevue City Council
Fuse board member Jeremy Barksdale is running for Bellevue City Council Position 3 currently held by John Chelminiak, who is retiring this year. Barksdale is running on a progressive platform with a focus on vibrant neighborhoods, supporting economic development, and promoting job growth in the City of Bellevue. Barksdale is a User Experience Researcher with a strong background in tech and computer sciences, and he currently serves as Chair of the Planning Commission for the City of Bellevue. Barksdale's background in technology and business combined with his roles in the community give him the right perspective to help navigate Bellevue's rapid growth and make him uniquely qualified for Bellevue City Council.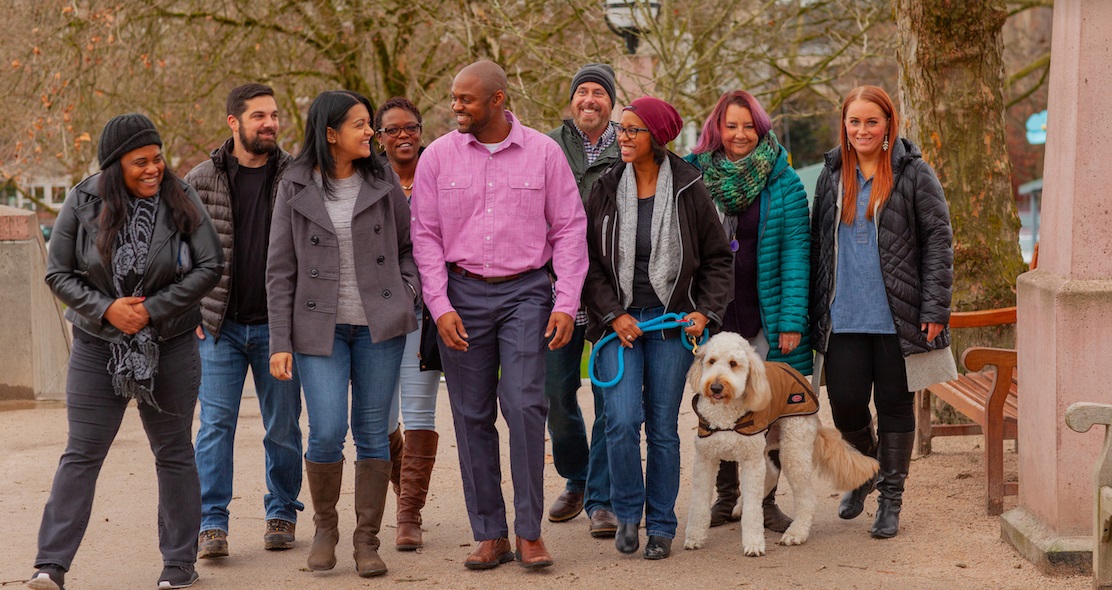 Ben Stuckart for Mayor of Spokane
Current Spokane City Council President Ben Stuckart has been a champion for working people and the environment. He has led the charge in passing a quality jobs package that would encourage the use of local contractors for city contracts and increase access to family-wage jobs through apprenticeship opportunities. Stuckart has also been a leader on protecting clean air and clean water, paid sick and safe leave, and protecting immigrants in our communities.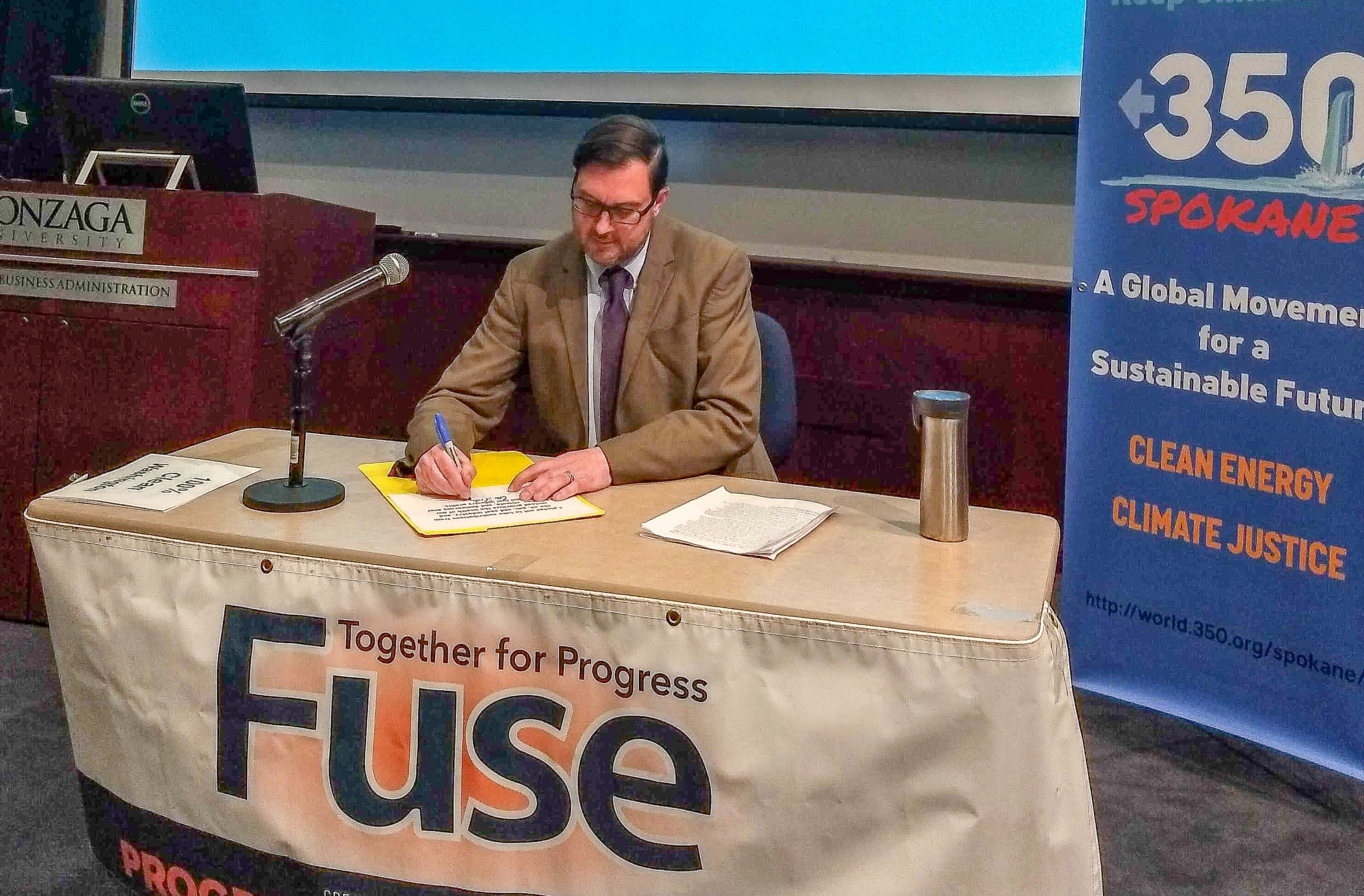 Breean Beggs for Spokane City Council President
Spokane City Councilmember Breean Beggs is a strong champion of smart justice and criminal justice reform. He has a long track record of holding corporations accountable and protecting the rights of low-income residents. Beggs is the former Executive Director of the Center for Justice in Spokane, and has recently pushed to increase safety protections for coal and oil trains that run through downtown Spokane.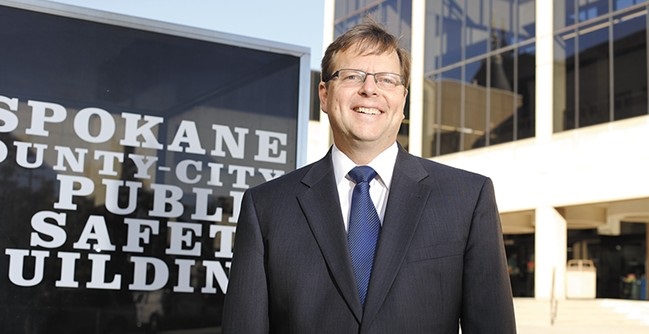 SEATAC
There are four progressive candidates running to unseat four conservative incumbents on the Seatac city council this year. The SeaTac City Council is responsible for appointing the Mayoral seat, which is currently occupied by a Trump-supporting conservative who has faced criticism for anti-immigrant sentiments. The four progressive candidates running for SeaTac City Council are:
Senayet Negusse for SeaTac City Council Position 1
Negusse is an educator, dual-language coach for immigrant and refugee communities, and a commissioner on the King County Immigrant and Refugee Commission. She is running on a platform of ensuring strong infrastructure, making transportation accessible, community safety, and community representation. Negusse wants the city council to reflect the diversity and interests of the residents of SeaTac and has been spending time in different community spaces to learn what matters to them.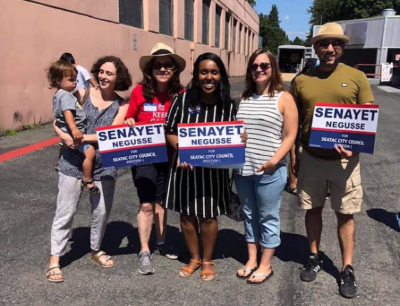 Damiana Merryweather for SeaTac City Council Position. 3
Merryweather is a small business owner and mother who is running on a platform of developing policies that will keep SeaTac affordable to working-class and low-income people, supporting, retaining, and expanding small businesses and incorporating community representation as part of the public policy decision making process.
Takele Gobena for SeaTac City Council Position. 5
Gobena is a Union Representative at Teamsters Local 117 and a first generation Ethiopian-American immigrant. He is running on a platform of ensuring access to affordability & livability in the city of SeaTac as well as equitable economic development & workers' rights, access to parks,  recreational and open spaces and making inclusion and diversity a fundamental part of our decision making process.
Mohamed Egal for SeaTac City Council Position. 7
Egal has been a social worker in South King County for over a decade and has seen firsth and what SeaTac residents need: affordable housing, good jobs with livable wages, family-friendly neighborhoods, and a vibrant local economy. He is running on a platform of fighting for SeaTac's children to be healthy and safe, for our young adults to have access to opportunity, and for our seniors to be active, connected to resources, and valued in the community.
KENT
Hira Bhullar for Kent City Council Position 3
Hira Bhullar is running for Kent City Council position 3 and is facing off against 16-year incumbent Les Thomas, who has missed time on the council recently for serious health reasons. A former Republican and independent candidate in the early 2000s, Thomas is a more moderate voice on the council.
Hira Singh Bhullar is a senior software developer for Starbucks who is running on a progressive platform. His campaign is centered on job creation that supports families, improving transportation, creative revenue generation, and transparency in city government. As an immigrant himself, Bhullar is a leader in the Sikh community and supports immigration reform and embracing diversity in the community. He wants to work on more funding for the police department as well as solutions to issues of traffic and congestion.
Mizan Rahman for Kent City Council Position 5
Mizan Rahman is running for Kent City Council Position 5 against conservative incumbent and Kent City Council President Bill Boyce.
Rahman is a senior capital project manager for the King County Wastewater Division, is president of the Islamic Center of Kent as well as the Meridian Orchard Neighborhood Council. He is chair of the city of Kent's Cultural Communities Board and a member of the Police Department's Community Policing Task Force. He is running to promote active community participation and make city government more accessible to the residents of Kent.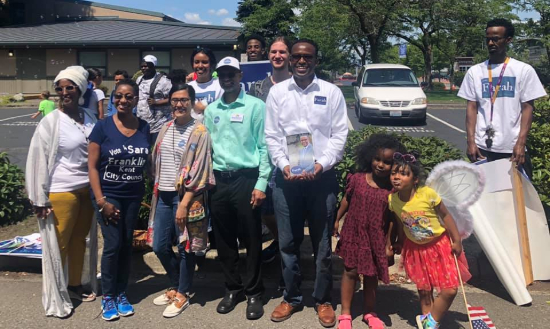 Awale Farrah for Kent City Council Position 7
Awale Farah is running for Kent City Council Position 7 against Zandria Michau. Michaud would seek funding for funding additional police officers and sustainable parks funding.
Farah is currently pursuing a master's degree in Innovative Leadership from Saybrook University. Farah's campaign is focused on increasing access to public transportation, affordable housing, and more well-paid jobs for families. As a passionate learner about food security and access to healthy foods in Kent, he has served as a volunteer at the Living Well Kent greenhouse and the Kent Farmer's Market.
TACOMA
Kristin Ang for Port of Tacoma Commissioner Position 5
Kristin Ang is running for an open seat on the Tacoma Port Commission against conservative candidate Dave Bryant on the general election ballot. Bryant is the State Committeeman for Pierce County Republican Party, has been endorsed by several Republican groups and is extremely business-oriented. The other formidable Republican candidate who ran for this seat in the primary came in third but with a considerable share of the vote.
Ang is an attorney who ran and narrowly lost her race for port commissioner in 2017. She is running to work with the community to build a stronger, more inclusive, and environmentally sound Port of Tacoma. She also wants to repair and build the port's relationship with the Puyallup Tribe and surrounding communities. If elected, she would be the first person of color to ever serve on the port commission.
Given the primary election results and other factors, this race is especially important for Washington's movement for clean electricity and the future of regional fossil fuel projects at the port.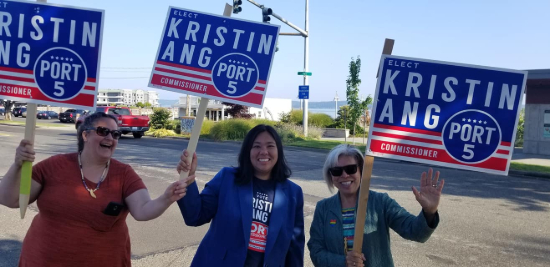 Kristina Walker for Tacoma City Council
Kristina Walker is running for Tacoma City Council Position 8 to build a thriving business community, well cared for workers, and a healthy environment.
As the Executive Director of Downtown On the Go, Walker has worked to advocate and share resources for transportation choices in downtown Tacoma. Progressive Councilmember Ryan Mello currently holds this at-large seat and is term-limited out. Electing a progressive to this seat is critical to keeping a progressive-leaning balance on the city council.
Two of the Tacoma City Council's most progressive members are termed out this year. While there is a Democratic-leaning majority on the Tacoma City Council, there are several more moderate council members currently serving on the council and electing progressive Kristina Walker will help to ensure we maintain strong progressive leadership on the Tacoma City Council.
SAMMAMISH
Rituja Indapure for Sammamish City Council Position 6
Rituja Indapure is running for Sammamish City Council Position 6 against candidate Ken Gamblin who is nor running a viable campaign. Indapure worked at Costco as a QA Analyst for 17 and has spent nearly a decade volunteering in her community as a board Treasurer, public speaker for Humanities Washington, Director of Arts Festivals, Precinct Committee Officer, and is a graduate of United Way's Leadership program.
Fuse has previously recommended Indapure in her previous run for City Council in 2017 but she was defeated by Chris Ross. As a member of City Council, she promised commits to "work hard to be part of a collaborative, transparent, and deliberative council that directs our growth wisely. As we look into the future, we must grow smartly, by taking into account the impacts on our environment, traffic, and infrastructure."
Additional Spokane Endorsements: 
Spokane City Council in District 2: Lori Kinnear
Spokane City Council in District 3: Karen Stratton
Spokane School Board, Position 1: Nikki Lockwood
Spokane School Board, Position 2: Jenny Slagle
Spokane School Board, Position 4: Erin Georgen
Fuse is the state's largest progressive organization – people creating change online, on the ground, and on issues that matter. Together for Progress.