We're thrilled that 2018 is shaping up to be a historic year for women running for office. 
From U.S. Senator Maria Cantwell at the top of the ticket to dozens of women running for county auditor and other important local offices, progressive women are poised to win big this November. That could mean big changes are coming to Olympia. According to the Seattle Times, nearly 105 women are running for the state Legislature this year, which is likely the most in our state's history. 
This year's primary is shaping up to be a game-changer for women looking to oppose the regressive policies of the Trump Administration at the state level. Less than 12 months after we retook control of the state Senate by electing Democrat Manka Dhingra, progressives have a shot of picking up several seats in both legislative chambers. 
Here are five women to watch in this year's primary election:
#1: Senator Patty Kuderer, the experienced policymaker 
Senator Patty Kuderer is the fearless advocate we need in an era when conservatives groups are attacking workers' rights and restricting access to quality healthcare services. For the past three years, Sen. Kuderer has consistently worked to improve our schools, strengthen gun safety laws, and protect women's health care access. We're excited for Sen. Kuderer to continue her steady track record of fighting on behalf of all of us.
Sen. Kuderer's opponents are "Democrat" Rodney Tom and Independent Bill Hirt. While Hirt is running an unviable campaign, Rodney Tom is a distressing villain that no progressive should trust. Tom is infamous for abandoning Democrats and joining the Republican caucus in 2012, handing the balance of power over to the Republicans. Not surprisingly, Republicans are lining up to support Tom's Senate campaign. While Tom is adamant that he still is a centrist Democrat, he has lost all credibility with those of us who are fighting for a progressive future.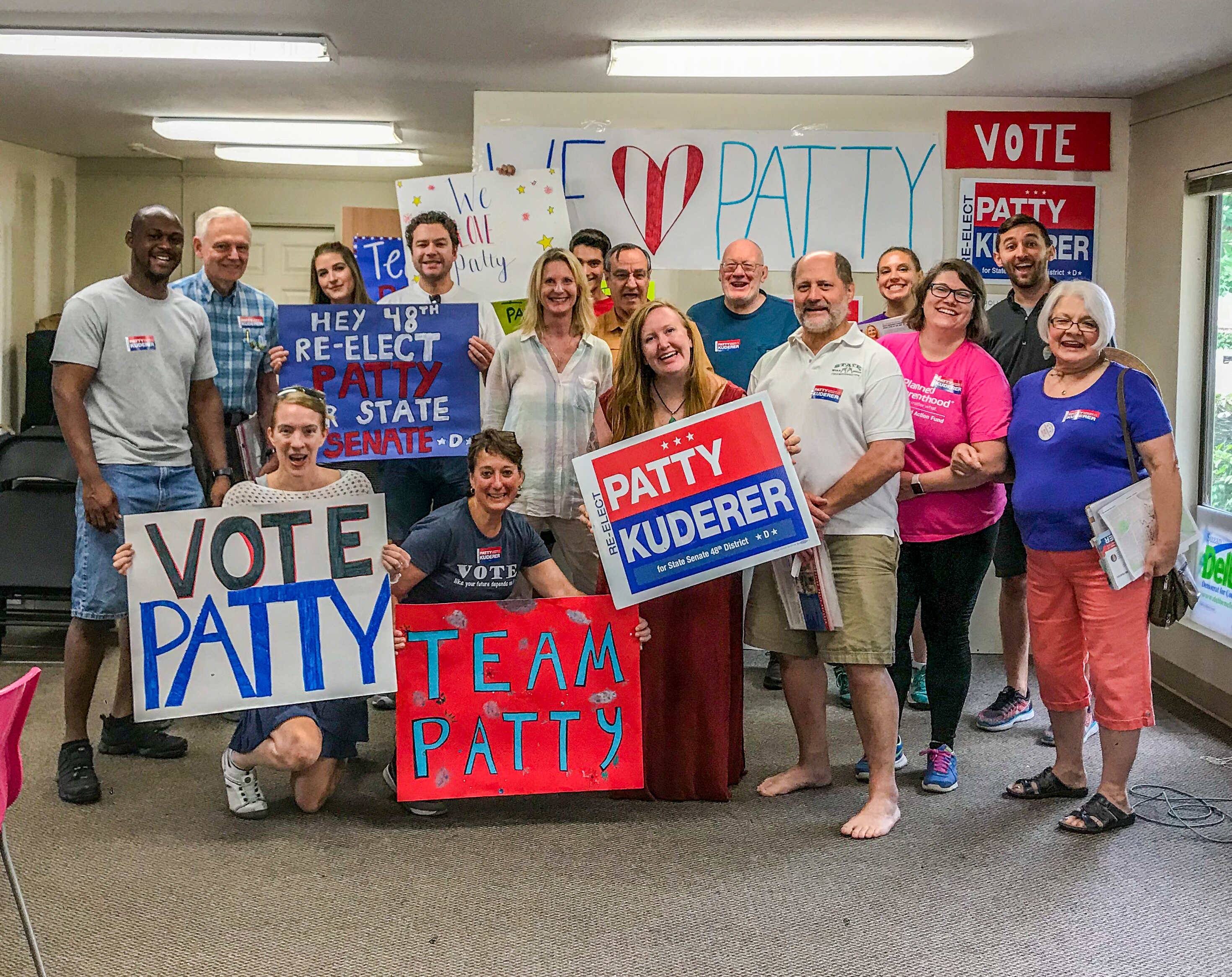 #2: Emily Randall, the unifying upstart 
The 26th Legislative District Senate seat turned red in the 2013 special election, ushering in five years of far-right and ineffective representation by Republican Senator Jan Angel. Now with Sen. Angel retiring, we're thrilled that a young queer woman of color with an exciting message is running to change all that. 
Randall wants to keep higher education affordable, expand access to health care, and bring job-training programs for graduating high school seniors to the district. Randall's years of experience advocating for improving public health outcomes at the San Francisco AIDS Foundation and Planned Parenthood also assures us that she has the skills and experience to get things done in Olympia. 
#3: Tanisha Harris, the authentic community leader
A competitive legislative match-up in southwestern Washington is shaping up to be another race where a progressive may win a seat in the House. Community leader Tanisha Harris works with the Clark County YWCA helping guide families and others through the complicated court system. She has been an outspoken advocate for working families struggling to make ends meet. Now Harris running for the state House to give the people of Clark County a representative who will fight for quality health care, environmental protections, and K-12 public education in Olympia. 
Clark County is rapidly growing and it needs new bold leadership in the house. Harris' opponent, Republican Rep. Vicki Kraft, has fought against progressive economic reforms like raising the minimum wage and paid sick leave that benefit her constituents. Harris would be a welcome change for Clark County.
#4: My-Linh Thai, the progressive consensus builder
Bellevue School Board President My Linh-Thai is undoubtedly one of the most progressive and accomplished women running for public office this year. Thai has been a unifying leader on the school board and has shown an unwavering commitment to providing high-quality education for every Bellevue student. Thai is motivated to ensure that Eastside families have access to the resources that they need to thrive during these challenging times. Her passion for K-12 education and her successful track-record on building consensus around racial equity programs is what sets her apart from the other candidates in the race. 
Thai is running against Democrat Wendy Weiker and Republican Michael Appleby. Weiker is a Mercer Island City Councilmember and Appleby has run for office as a Republican before. Appleby opposes increasing transportation options to reduce traffic gridlock, which doesn't make any sense given that Washingtonians are tired of sitting in hours of I-90 gridlock.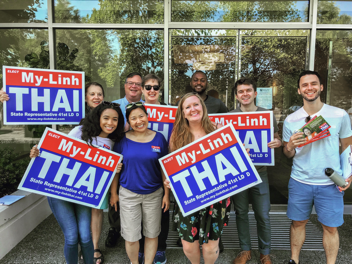 #5: Debra Entenman, the lifelong public servant 
Debra Entenman's long record of public service has prepared her to hit the ground running in Olympia. As the former district director for U.S. Representative Adam Smith, Entenman will advocate for policies that will help working and middle-class families living in the 47thLegislative District. An advocate for K-12 and higher learning, Entenman's campaign is centered on improving education opportunities for students and preparing Washington's workforce for the future. 
Entenman is challenging Representative Mark Hargrove, a socially conservative Republican who narrowly won his seat in 2012. Rep. Hargrove's radically conservative stances on critical issues have made him a poor representative. He even voted against popular bipartisan reforms like automatic voter registration this previous legislative session. There's no doubt in our minds that Debra Entenman would be a welcome change for the district and has what it takes to win this November.
There are dozens more amazing progressive women running for office across the state. You can find more information about these candidates and all the ones on your ballot in our Progressive Voters Guide. Please remember to return your ballot by Tuesday, August 7!