Beyond slavery and civil rights: What parents need to know about Black History Month by Kimberly Seals Allers
Seals Allers's article about Black History Month is aimed at parents but is an excellent summary for anyone looking for more ways to teach Black history, help children be anti-racist and teach them to be allies, and thinking about Black history year-round. As Simran Noor says in this piece, "Black history is American history is world history. The month could spark a collective reckoning for the nation to both mourn the darkness that is the history of enslaving and oppressing a people while also celebrating the resilience and amazing contributions of Black people. That project of reckoning has to go well beyond a month."
COVID-19 and the overwhelming demand for basic needs by Andrea Caupin Sanderson
Caupain Sanderson shares her experience as CEO of Byrd Barr Place and expresses why we need bold action now balance our upside-down tax code while centering Black and brown communities in Washington's recovery. "Because this economic crisis has so ruthlessly impacted service workers, women, and Black and brown communities while leaving our wealthiest neighbors relatively unscathed, it's difficult for our leaders to comprehend the urgency that the moment requires," The legislature has passed a $2.2 billion relief package and Caupin Sanderson's personal story and appeal is a strong reminder of the priorities we must continue focusing on as recovery continues.
How a history of racism, police brutality and a pandemic led to an 'extraordinary moment' by Naomi Ishisaka
Seattle Times columnist and assistant managing editor Ishisaka's article from summer 2020 delves into how both America and Washington state's histories set the stage for the "unprecedented moment" of sustained protests after George Floyd was killed by police officers in Minneapolis at the end of May. "Some Seattle organizers' core demands — defunding the police, diverting funds to community-based health and safety and dropping prosecution of protesters — are just starting to gain prominence in public conversations, but things are changing fast." Ishisaka's article reminds us that the work to re-imagine what community safety should look like and hold ourselves and all levels of our government accountable for systems of oppression and white supremacy is just beginning.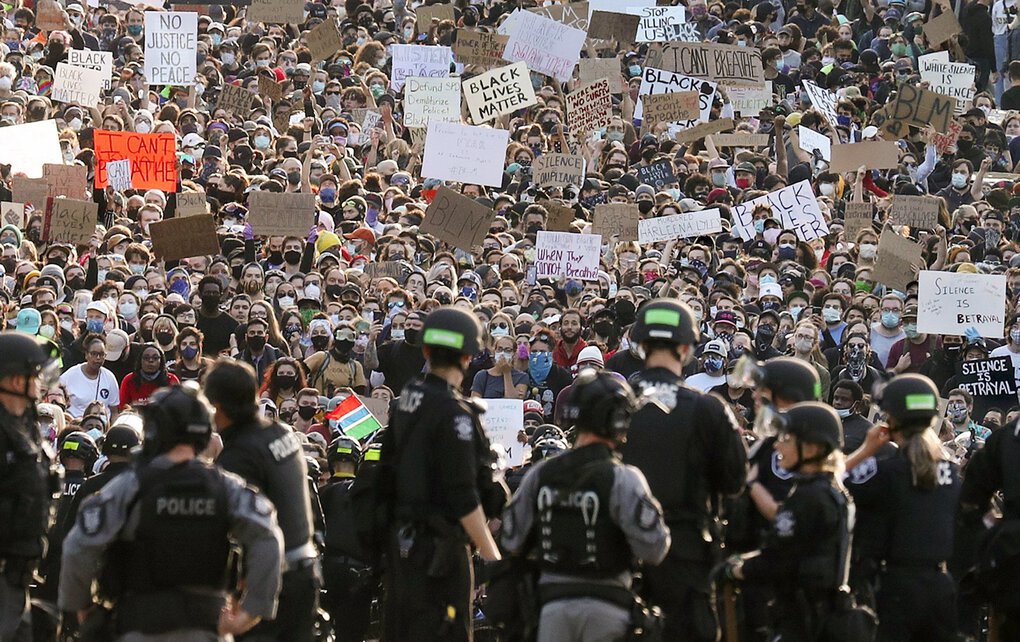 Defund, then what? Seattle activists' ideas for police dollars podcast hosted by Sara Bernard
Bernard and reporter David Kroman interview Community Passageways founder and CEO Dominique Davis and Choose 180 Executive Director Sean Goode about community investments and the realities of racism in over-policing. Be sure to turn this episode off after minute 26 to avoid extreme and unhelpful views from Seattle Police Officers Guild President Mike Solan, among others!
A tragic Seattle story explains the decline of American welfare by Shaun Scott
Statewide Poverty Action Network campaign manager Scott explores the story of Linda Taylor and how racist laws in Washington state have time and time again refused to make the investments in Black communities that would bring them true equity. From Taylor's first arrest for "vagrancy" in 1944 to the legislature's choice to make deep cuts to crucial social services during the 2008 recession, Scott makes clear how embedded racism is in our laws and that legislators must act to rectify this