The Washington State Legislature officially ended the 2023 session on Sunday, April 23, after 105 days of debate, hearings, and votes on bills. Where we won, we won big this legislative session! From banning assault weapons to increasing affordable home-building to giving Tim Eyman's advisory votes the boot, legislators made big progress on some critical issues facing our state.
This was only possible because people like you made your voice heard this legislative session, not to mention all the phone calls, door knocking, and campaign contributions in recent years to elect the legislators willing to pass these bold reforms!
Despite their successes, the Legislature missed the mark on some critical issues. They blew it on funding our communities' needs with progressive revenue by continuing to rebalance our upside down tax code. They also missed important chances to prevent homelessness and correct the failed "war on drugs" with a bill to prioritize treatment over punishment.
But let's begin with the wins:
Keeping our communities safe from gun violence and mass shootings
While lawmakers were in session, there were record-setting numbers of mass shootings across the country carried out by killers armed with military-style assault weapons. Lawmakers finally heeded the call of advocates, youth marchers, and families to ban the sale, manufacture, and importation of assault weapons in Washington. This legislation, along with bills that hold manufacturers accountable and require a 10 day waiting period to buy a firearm, marks a commitment by our legislature to protect the people we love from gun violence in our state.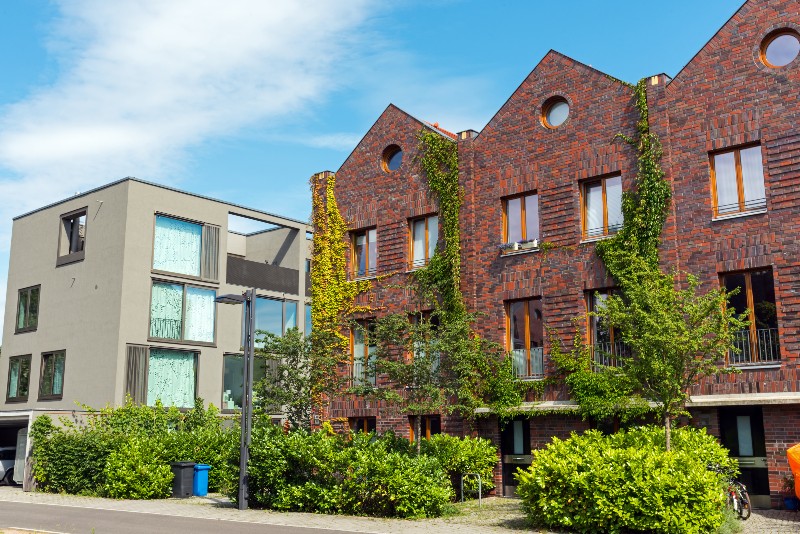 Combatting the housing under-supply and discrimination driving unaffordability
Many legislators worked tirelessly this session to pass the Middle Housing bill to tackle a key driver of our housing affordability crisis: the lack of more home choices like duplexes and triplexes in our cities. Duplexes are now legal across Washington, and up to six units can be built on lots in cities near frequent transit stops.
This year's Housing Trust Fund is also a cause for celebration, with lawmakers providing a historic $400 million for the construction and maintenance of affordable homes across Washington.
Democrats also voted this year to create the Covenant Homeownership Program, which provides down payment and closing cost assistance to Washingtonians of color and their descendants who experienced racist housing discrimination in the past. The legacy and impacts of that discrimination carries into our present, with big disparities in homeownership and current data showing that it's still much harder for Black and Latino families to get home loans than white families.
Making voting easier and strengthening our democracy
Lawmakers passed several bills to make voting easier in our state, from making voter registration simpler and more automatic, to strengthening the provision of the Washington Voting Rights Act that are used to address racially discriminatory redistricting.
The crown jewel atop these successes was the removal of Tim Eyman's confusing and wasteful "advisory votes" from our ballots! No longer will new voters be deterred by these negatively-framed, meaningless resolutions, nor will they be distracted from the more important local races down ballot. Many thanks for the thousands of emails and committee sign-ins that you sent in support!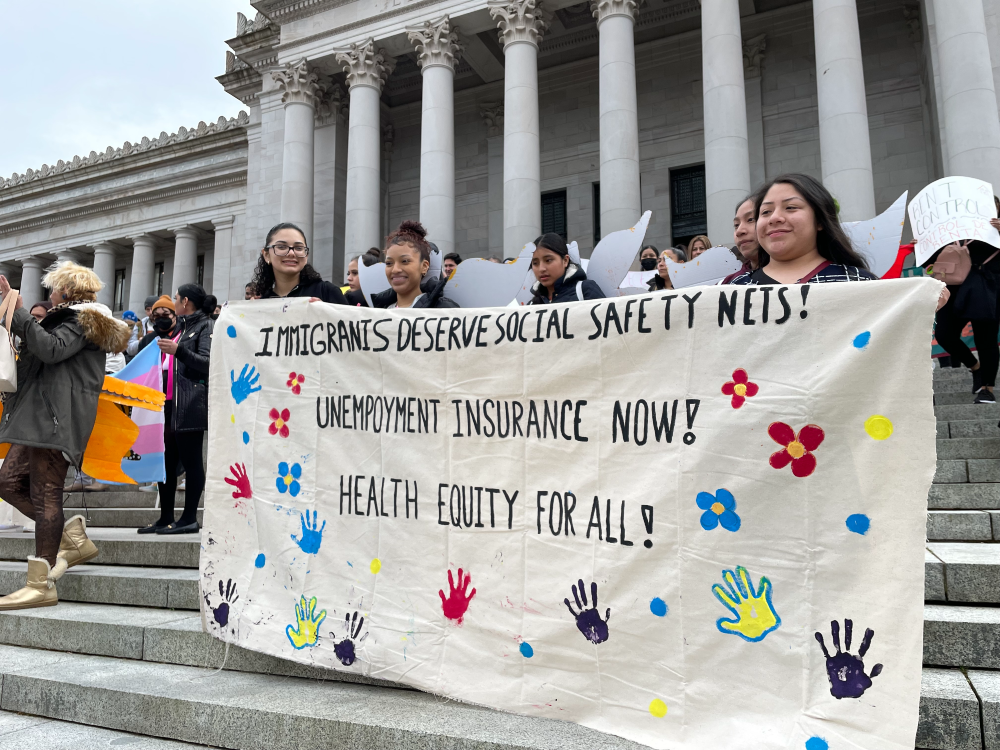 Budget brings health care justice for immigrant workers
Legislators heeded the messages sent by Fuse members to secure replacement health care programs for immigrant workers who pay taxes into Medicaid but are barred from receiving coverage under it. These programs will help immigrant families remain healthy and lower pressure on strained emergency services. We join our partners in disappointment that the Medicaid-equivalent program is delayed by six months, and will continue the fight to ensure it has enough funds to serve every eligible Washington resident.
Championing reproductive and gender-affirming care
While Republicans are tearing down protections for abortion and gender-affirming care across the country, Democrats in Washington are building legislation to protect our freedoms to make sure Washington is a safe and welcoming place to get the healthcare you need. 
Lawmakers passed the My Health, My Data Act, which increases consumer protections on the collection, sharing, and sale of their health data. They also passed the Shield Law to block criminal charges for those traveling out of state to seek reproductive or gender-affirming care in Washington, and a law to protect trans kids seeking shelter while receiving gender-affirming care.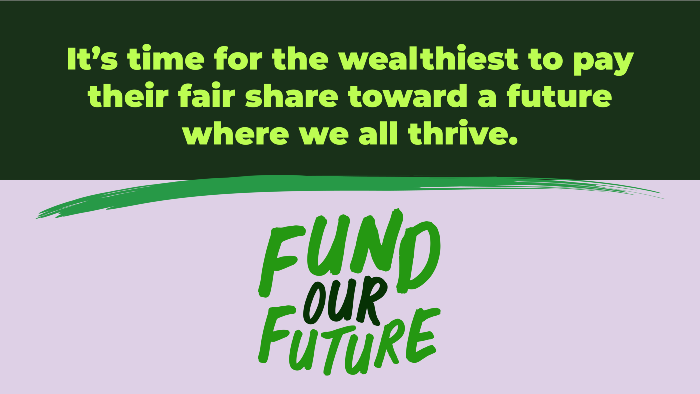 A disappointing result on the wealth tax and basic income
Despite overwhelming public support, and a full two thirds of Democrats co-sponsoring it, the proposed wealth tax on financial property over $250 million died in committee this year. This means both that the ultra-rich in our state will continue to evade paying what they truly owe in taxes, and critical services like a free school lunch for every kid will remain unfunded.
While we're proud that this bill made it the furthest it ever has, we're very disappointed that Democrats failed to deliver on progressive revenue even after the successful WA Supreme Court ruling on the capital gains excise tax. We will continue to advocate for this and other progressive revenues that help rebalance our upside down tax code until the Legislature gets the job done.
We're likewise disappointed that the Evergreen Basic Income pilot program was not enacted this year, as it would have provided much-needed data on how we can ensure that more people can afford the basic necessities of life in our state. A funding source like the wealth tax would make it much more feasible to fund a larger scale program.
Failure to pass homelessness prevention and criminal justice reforms
Although Democrats made some important progress on housing supply, they failed to pass any of the renter protection bills that were introduced this session to alleviate and prevent homelessness. Our neighbors deserve to have a roof over their heads and we'll be back in 2024 to demand that the Legislature do more to ensure people can stay in their homes.
Legislators also failed to make headway on policing and criminal justice reforms. Progressives were losing the battle to reduce penalties for drug possession when compromise legislation collapsed at the end of the session, taking down efforts to bolster drug treatment options along with it. Progressive leaders fought hard to end the war on drugs, but moderate Democrats and Republicans stalled the bill until it failed.
What's next?
While we celebrate the historic wins of this legislative session, we must also look towards the rest of the year and beyond. These victories didn't happen overnight or by accident – they happened because activists like you organized and campaigned for years to build support for them.
We need to keep up the momentum and build on these victories across the state, but we can't do it without your support. Will you stand with Fuse and our fight for progress today by making an early donation to our GiveBIG campaign? Your donation will support our ongoing fights for racial, economic, climate, housing, and voting justice.